32-Day Northern Pacific & Land Of The Rising Sun Collector
on Maasdam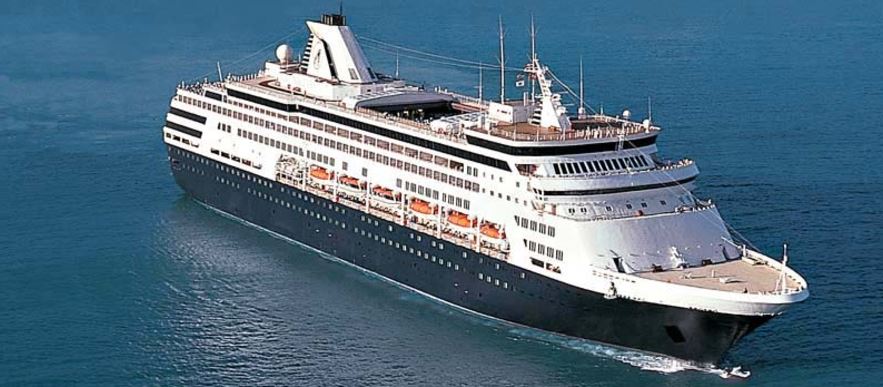 The fifth Holland America Line ship in our more than 140-year history to be named for the Netherland's Maas River, Maasdam pays homage to the past, while embracing modern amenities. Guests can hone their skills with onboard cooking shows and hands-on workshops from America's Test Kitchen. Explore our world with BBC Earth Experiences. Relax with a refreshing spa treatment at the Greenhouse Spa & Salon. And dine at their choice of specialty restaurants. Enjoy an unforgettable cruise vacation
...
About Holland America Line

At Holland America Line, we believe travel has the power to change the world. It enriches us as we discover new places, cultures and people. It's this belief that drives our guiding purpose to help make the world a better place through opening minds, building connections, and inspiring a shared humanity.
For 145 years, Holland America Line has been carefully crafting your next journey. Our fleet of 14 spacious, mid-sized ships offer a classic style of cruising to more than 425 ports
...
| Day | Port | Arrive | Depart |
| --- | --- | --- | --- |
| 1 | Seattle, Washington, US | | 4:00 PM |
| 2 | Scenic Cruising The Inside Passage | | |
| 3 | Ketchikan, Alaska, US | 8:00 AM | 5:00 PM |
| 4 | Sitka, Alaska, US | 8:00 AM | 5:00 PM |
| 5 | Days at Sea | | |
| 6 | Kodiak, Alaska, US | 8:00 AM | 6:00 PM |
| 7 | Days at Sea | | |
| 8 | Dutch Harbor, Alaska, US | 8:00 AM | 6:00 PM |
| 9 | Days at Sea | | |
| 10 | Nome, Alaska, USA | 8:00 AM | 11:59 PM |
| 11 | Days at Sea | | |
| 12 | Cross International Dateline | | |
| 13 | Days at Sea | | |
| 14 | Petropavlovsk, Kamchatskiy, Russia | 6:00 AM | 6:00 PM |
| 15-16 | Days at Sea | | |
| 17 | Kushiro, Japan | 11:00 AM | 6:00 PM |
| 18 | Days at Sea | | |
| 19 | Yokohama, Japan | 7:00 AM | 10:00 PM |
| 20 | Shimizu, Japan | 8:00 AM | 3:00 PM |
| 21 | Kobe, Japan | 10:00 AM | 11:00 PM |
| 22 | Days at Sea | | |
| 23 | Kochi, Japan | 8:00 AM | 5:00 PM |
| 24 | Scenic Cruising Kanmon Strait | | |
| 25 | Kanazawa, Japan | 11:00 AM | 11:00 PM |
| 26 | Days at Sea | | |
| 27 | Vladivostok, Russia | 6:00 AM | 6:00 PM |
| 28-29 | Days at Sea | | |
| 30 | Otaru, Japan | 11:00 AM | 6:00 PM |
| 31 | Hakodate, Japan | 9:00 AM | 10:00 PM |
| 32 | Days at Sea | | |
| 33 | Yokohama, Japan | 7:00 AM | |