Japan Discovery: Tokyo, Hakone, Takayama, Kanazawa, Hiroshima, and Kyoto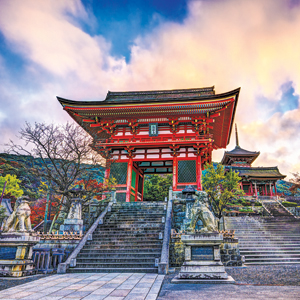 Japan Discovery
Ponder futuristic Tokyo, cultural Kyoto, and iconic Mt Fuji. Visit vibrant Hiroshima and take a trip high into the Japanese Alps to visit the quaint village of Takayama, the refined Kanazawa, and the preserved town of Shirakawago. Travel on bullet trains and stay in traditional inns with tatami-matted rooms, communal baths, and other public areas where visitors may wear yukata and talk with the owner.
Includes:
...
About Avanti Destinations

The passion to serve and inspire savvy travelers with innovative and personalized vacations has been the driving force for 31 years at Avanti Destinations. We have the passion for independent travel and want to share it with you! We provide you with authentic travel experiences backed by our expert knowledge. You go where you want. When you want. With the flexibility to savor special moments along the way. Your vacation is uniquely yours. That's Avanti!
Our record of success at Avanti
...