Air Credit with Spring Offer - Aulani, Disney Resort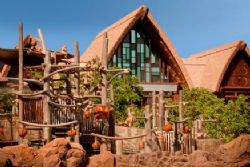 Air Credit with Spring Offer

Aulani, Disney Resort

Nestled amid vibrant green mountains and the sparkling Pacific Ocean, this luxury resort is located on the leeward side of Oahu, away from the crowds in Waikiki. Ideal for families and groups, the resort has an upscale yet welcoming ambiance.
...

The Classic Difference
Classic Vacations is the #1 rated luxury vacation wholesaler for Travel Advisors. We have one goal: to do whatever it takes to ensure that you are not just satisfied with their vacation, but completely delighted. We are dedicated to helping you create the best possible vacation experiences. You can count on us to deliver world-class accommodations, exceptional privileges, and unparalleled service. That is the Classic® difference. It is the difference between a
...